United Methodist Women (UMW)
When:
The United Methodist Women (UMW) is a community of women whose purpose is to know God and to experience freedom as whole persons through Jesus Christ; to develop a creative and supportive fellowship; and to expand concepts of mission through participation in the global ministries of the church. The UMW is responsible for all church receptions (weddings, memorials, farewells, etc.).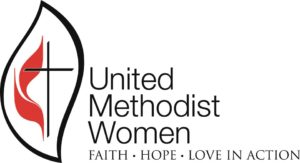 When: third  Wednesday of every month  from 10 AM to noon
All women are invited to the monthly Fellowship Circle held on the third Wednesday of the month from 10 am until noon. Beginning February 2018, we will discuss some new service projects. You may bring a project to work on during the gathering. Refreshments will be served. Please call the church office if you have any questions.